Turkey is the best dietary meat.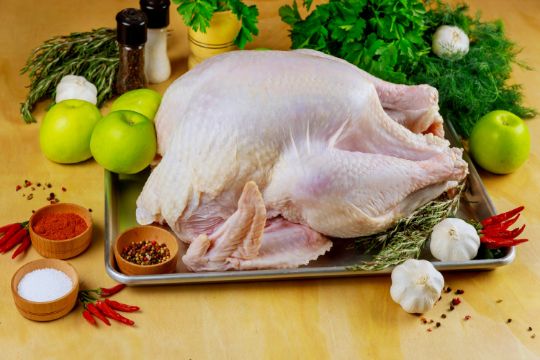 What can spoil the reputation of it? Only the wrong way of cooking and staleness. Therefore, even dried turkey remains the best dietary product.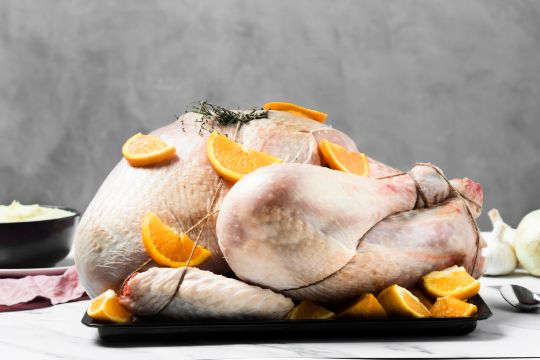 Turkey jerky: benefits for everyone 

Turkey meat is beneficial for everyone: athletes, children, pregnant women suffering from diabetes, hypertension, obesity and gastrointestinal tract dysfunctions. Thanks to:


a small amount of cholesterol, fats;
microelements;
amino acids;
a high content of iron, selenium (per 100 g - half the daily requirement), phosphorus (one third of the body's daily need), zinc, potassium, sodium (due to which the meals can not be salted in the case of diet);
vitamins of group A, B, E, D, PP;
hypoallergenicity.
All the goodness of a fresh
turkey fillet
is preserved in
dried
,
Dried turkey has all the goodness of a fresh fillet, however, the proportion of proteins, fats and calories increases (260 Kcal per 100 g). There are no carbohydrates, but the percentage of sodium chloride is much higher than normal. Therefore, those who cannot have a lot of salt should limit the use of jerky meat.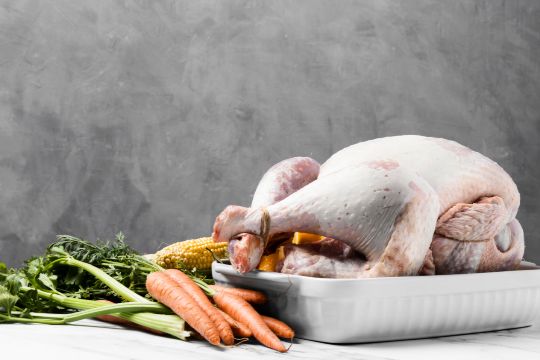 Turkey recipes
Homemade meat cooking is the safest and healthiest way to preserve its dietary properties. Unlike industrial production, where nutritional value is less important than the amount of product sold.

Any culinary influence on a product either reduces or increases some of its useful qualities.
For example, the broth will be dietary after the third cooking (the first is drained after 10 minutes of cooking, poured with cold water and boiled for the same amount. It is also drained; cold water is added again and brought to readiness for about 1.5 hours).

Turkey puree is an essential product in baby food. It is easily absorbed and hypoallergenic.

Desiccation is a method to preserve the value of a product whereas frying, smoking produce dangerous carcinogens.

A simple step-by-step recipe for making jerky turkey at home:


Rinse the prepared pulp under water and cut into small pieces along the grain;
Prepare the marinade by mixing naturally fermented soy sauce, salt, black pepper, paprika, garlic and lemon juice to taste. Marinate in it and leave for 12-16 hours.
Dry each piece and pepper again. Place on a wire rack so that the pieces do not touch.
Place the wire rack at the very top of the oven and turn it on 50-60 degrees. Leave the oven slightly open. It should be dried within 3-5 hours.
All recipes differ in the way of desiccation the fillet or drumstick, the composition of the aromatic mixture. But most of the time they consist of two stages: marinating and desiccation itself.
For example, here's another way to get a dried delicacy: for the first day, soak the turkey meat in a thick layer of salt, and each piece should be wrapped in it by 3-5 cm. After that, wash the blanks, soak another day in cold water to get rid of excess salinity. Then dry, grate with seasonings, wrap with a cloth and hang for desiccation for about 2 weeks, but not less than 3 days.
Try it yourself - and you will succeed!